GOING DEEPER – REACHING WIDER
SHARING GOD'S LOVE… ACROSS THE WORLD
"You will be my witnesses in Jerusalem and in all Judea and Samaria, and to the ends of the earth."
I hope you are finding our current teaching series in Exodus helpful – it's a story of glorious deliverance led by Moses, bettered only by the ultimate deliverance through Jesus' cross and resurrection.
An amazing feature of Exodus is that, apart from Miriam and the ladies singing and dancing in Exodus 15, there are no notable acts of thanksgiving to God for His mighty deliverance of these people! The attitude of this band of travellers is generally more grumpy than grateful! I pray that we would be radically different, that in light of Christ's work on the cross that we would be a truly grateful people. With this in mind, I have always considered giving Him your time, talents and at least 10% of your treasures (tithing) as a key part of Christian discipleship.
Last year, the Select Vestry prayerfully decided that we should practise the same principle as a Church community and tithe our income in a structured way. God laid it on our hearts to donate beyond one tenth of our church income to projects beyond our own parish, through partnering with local and global churches/agencies. This is a practice that I, and the Select Vestry, are committed to, and we remain inspired by the end of Mathew 25 – the Lord Jesus desires a church that will demonstrate love in practical ways, to the hungry and thirsty, the stranger, the impoverished, the sick and to the prisoner.
We hope that it excites you that your harvest offering this year will be divided amongst these ministries and missions, and that more than 10% of all your Free Will Offering (FWO) throughout the year will too. As with the Exodus, we worship a God of Deliverance – as you read through this brochure and these exciting projects, pray that in His hands our contribution will bring people across the nations, into the promised lands of flourishing – physically, emotionally and spiritually.
We look forward to sharing stories of His wonderful work with you – thank you for your generosity and support!
Simon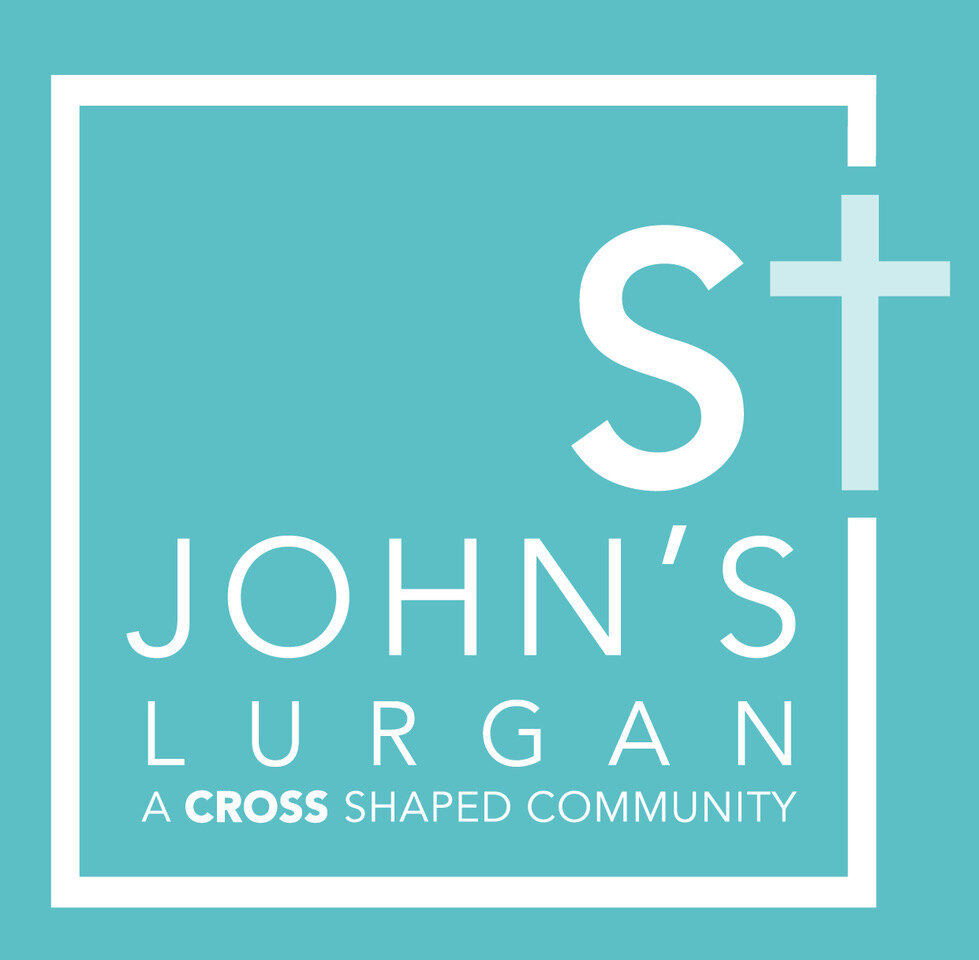 St John's Church of Ireland is a growing church family of all ages, passionate about knowing Jesus better and making him better known in the local community. Our continued partnership will contribute towards employing a family outreach worker to engage new families and children.
Working with local churches, partners and the local community, Craigavon Youth for Christ exists to impact an unreached generation of young people for Jesus. Their desire is to see young people in Craigavon, transformed by the love of God. Craigavon YFC works with the most at risk, marginalised young people in the local area, through school partnerships, mentoring and drop-in programs, small groups and street work.
Love for Life is a Christian charity that delivers holistic Relationships and Sexuality Education (RSE) in school and community settings across Northern Ireland. Their vision for the future is every young person valuing. themselves, relationships, and sex in a thriving society .
Christians Against Poverty (CAP) is a Christian charity that equips UK churches in serving the community and showing God's love to others. By partnering with CAP, through our Lurgan Debt Centre, we seek to demonstrate God's love in action, bringing hope and good news to those who are feeling the weight of debt or needing help to budget.
New Wine Ireland is a movement of churches working together to change the island of Ireland through a network of church leaders, summer conference and training events. Engaging with individuals and churches from Cork to Coleraine, they aim to assist and resource local Christians to reach out to their communities with the Word and Works of God.
Marsabit Youth Worker Project - Kenya

Support for the Marsabit Youth Project is urgent. Marsabit Diocese, in Northern Kenya, is the size of the whole of England. 60% of the population are Muslim and 35% follow traditional African religions - just 5% are Christian. The challenges for the Diocese's Youth and Children's ministry is huge, with responsibility for 53 churches spread across a vast. region, where Christian teenagers suffer much persecution and pressure to conform to Islam.
Herbetpur Christian Hospital - India

Herbertpur Christian Hospital, situated at the foothills of the Himalayas, provides specialised health care in one of the most remote and underdeveloped parts of India. The 120-bed hospital which includes services in Medicine, Orthopaedics, Surgery, Obstetrics & Gynaecology, and Paediatrics, serves people and communities regardless of race, caste, creed, or religion and has a clear Christian ethos with daily worship sessions and prayer meetings.
Miriam Project- Ecuador

Every life is valuable to God. There is no provision, secular or Christian, of a specialised rescue home for abandoned and abused teenage girls in Ecuador, so they are often resigned to the streets or abusive environments. The MIRIAM project is planned to be a crucial part of the rescue process to reach these girls with the Gospel, to provide a safe home, where they are cared for and restored with the Gospel and specialist psychological help and counselling.
Divya Shanthi Children's Day School and Children's Home

A Barnabas-funded Christian school, this ministry gives vulnerable and at-risk children a hope and a future. In addition to accessing a faith-based curriculum in an educational setting, the school's ministry extends to residential care for 142 children, living in three residential homes for girls, boys and critically ill and abandoned babies
Rock of Ages Foundation - Romania

Prisoners are often isolated, rejected and forgotten. Rock of Ages is a prison ministry bringing the good news and transformational message of hope in Jesus, to prisoners in the southeast of Romania. Teams of trained volunteers go into their local prisons to share testimonies and Bible teaching, provide gifts such as hygiene items and distribute Christian literature.
 Jesus said:
I was hungry and you fed me.
I was thirsty and you gave me a drink
I was homeless and you gave me a room.
I was shivering and you gave me clothes
I was sick and you stopped to visit
I was in prison and you came to me.
Whenever you did one of these things to someone overlooked or ignored, that was me— you did it to me.
Matthew 25: 35 -40
This harvest season, if you are able, we invite you to join with us on our Tithing Journey, investing deeper into Ministry and Mission and reaching wider to touch the lives of others.
We encourage you to prayerfully consider God's will for your giving.
Should you require further information, on tithing, please do not hesitate to contact: Basil O'Malley on 07912087505
or Ruth Waddell on 07711828965
"Each one must give as he has decided in his heart, not reluctantly or under compulsion, for God loves a cheerful giver"
2 Corinthians 9:7