As some of you know, I'm a big football fan. Not a huge sports fan, I know nothing about rugby, golf or motorsports, but I do know about kicking the round thing into the rectangular thing (if only Liverpool would do it more!).
Football, like many other sports, has become obsessed with statistics. When a player is substituted, the TV coverage now displays how many kms they've run, how many key passes they've played and how many interceptions they've made. Some of it is educational and some of it seems fairly meaningless, but people are pretty interested in this stuff.
There's nowhere to hide if you're a lazy player now – if the goalkeeper has run more than the winger, it's clear to see there's something wrong!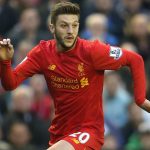 Liverpool signed a great little player called Adam Lallana a few seasons ago, and his running stats were off the charts – an exceptionally hard worker. Trouble was that the really important stats – goals scored and goals created – were sadly lacking. Thankfully he has now turned it around and his brilliant running is accompanied with some end product.
I think some of this feeds into the essential, life and death issue of discipleship. There are churches that are lazy – plain to see – they don't do anything! Christians that are totally inactive in living out their faith. The poor stats or the fruitlessness tells the tale – as Dallas Willard said "Grace is opposed to earning – it is not opposed to effort!"
But there are also Churches and individuals that are like Adam Lallana, once described by a commentator as "a busy fool" – they run around doing things, but without scoring goals! They have endless meetings, they run oceans of services, but without the desired outcome.
One of those most challenging passages in Scripture is Luke 13, where Jesus describes a scene at the end of the age. He says there'll be people knocking and pleading to get into Heaven claiming to have been busy for the Kingdom, but He will turn them away saying that He never knew them. This is a huge reminder that even if we're really active, the key question is do we know Him? That's the goal. That's discipleship – getting to know Jesus by being with Him, and by a total commitment to follow Him wherever He goes.
This term we want to encourage you to be really intentional about your own discipleship and these are some opportunities to grow in your relationship with Christ over the next number of months: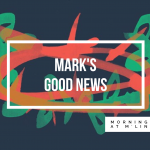 • Sunday mornings : "Mark's Good News" – We will be moving carefully through the Gospel of Mark seeking to encounter Jesus afresh and respond to Him.
• 1st and 3rd (plus 5th if there is one!) Sunday evenings: "Live Freely, Live Lightly" – The Christian life is marked by grace but also requires discipline. This new series will highlight the practices of a healthy disciple who has discovered and applied the Way of Jesus.
• Wednesday evenings in Magheralin 7:45-9pm: This term we are having a Bible Study exploring the characteristics of Christ's disciples and what He taught them. Our Sunday morning and evening teaching will be complemented by you coming along to the Bible Study and delving deep under the skin of the disciples – ordinary people living extraordinary lives.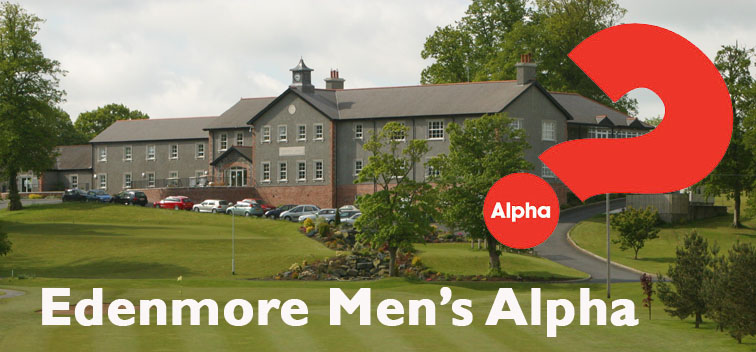 • Men's Alpha – We are so excited to be inviting our men to Edenmore for a very special Alpha Course just for them.
Like most things worth achieving in life, from getting healthy to learning a new language, discipleship takes effort. Maybe you have never been part of anything more than a Sunday morning service – why not try something more this term and really invest in your spiritual health.
Bless you and all aboard the disciple-ship!
Simon