Last updated 21st March 2020 – Updated with Prayer Request Form
Following the guidelines set out by Down and Dromore, all public services and gatherings are now cancelled in the church.
In lieu of our gatherings, we will update our Facebook and video page with pre-recorded videos. This will follow this content schedule:
Mon-Sat 1pm – Daily Psalm
Wednesday 7:45pm – Study in the parables
Sunday 10:30am – Teaching and worship
Sunday 6:30pm – Teaching and worship
If you have a prayer request during these unprecedented times, please use this form.
If you are isolated in these times and require help or contact from us, please use this form or phone the number below.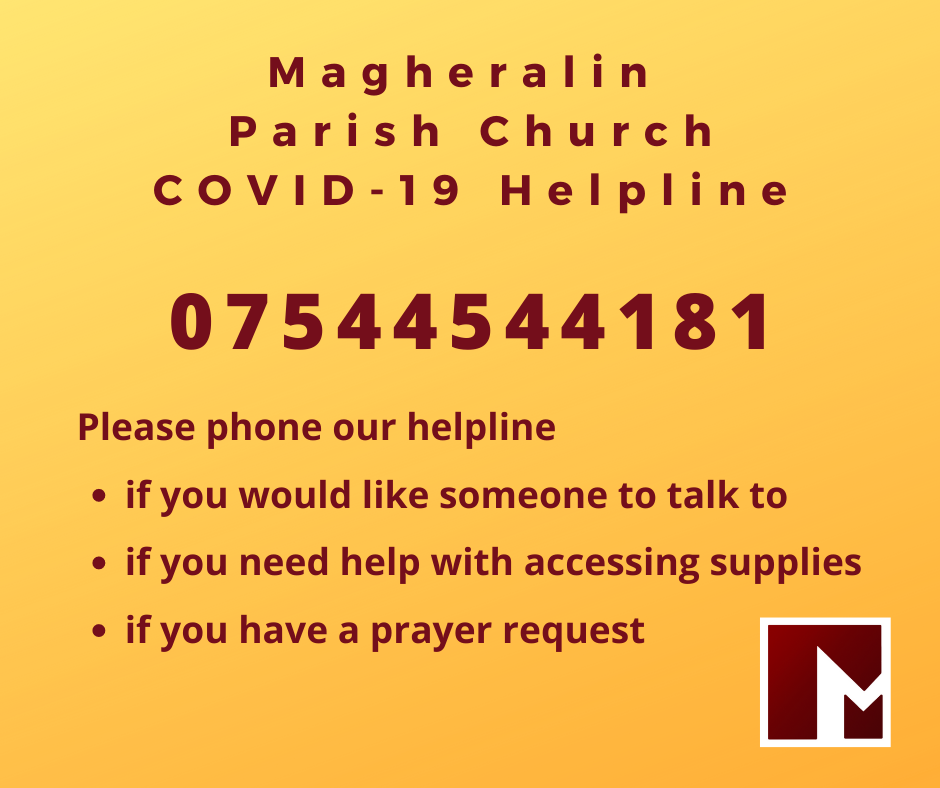 Diocesan Links